Success, happiness and even resilience have been linked to the quality of our friends.
Overhere's Mission is to allow people to:
"Grow your Tribe and Thrive"
There are considerable barriers to physically connecting with other people in person.
84% Approach anxiety / Fear of Reject + knowing the person
Hospitality venues have been considerably impacted by Covid-19.
Revenue decline by 16.7% in 2020

The Online Dating Industry is flawed
51% women believed that online dating did not lead to healthier or safer relationships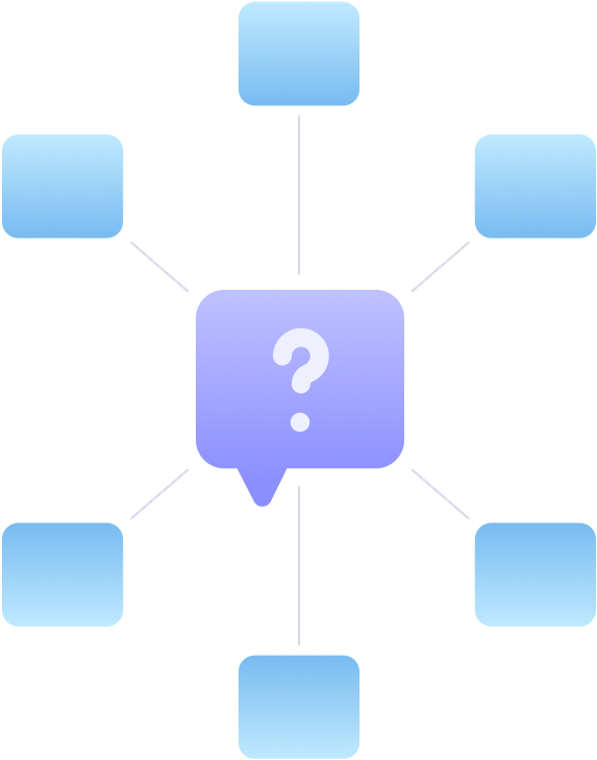 designed to overcome fear of rejection / approach anxiety

"dutch courage" not required

finding people in your local area / venue or event
knowing something about the group and the people before saying hi

no more cheesy "pickup" lines

connecting with others while having fun with friends
no friends in the area, no problems

"fly solo" and connect with other groups while doing life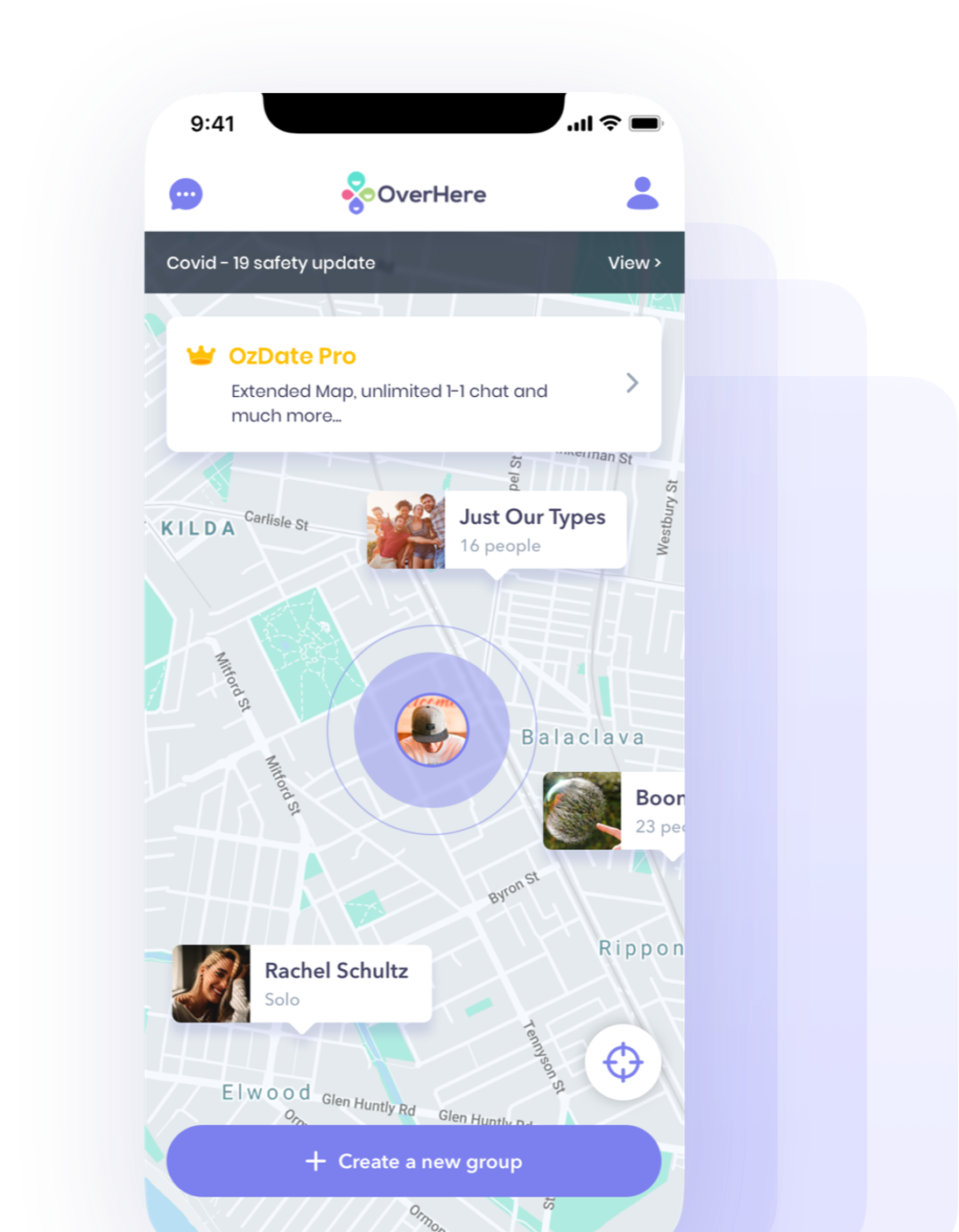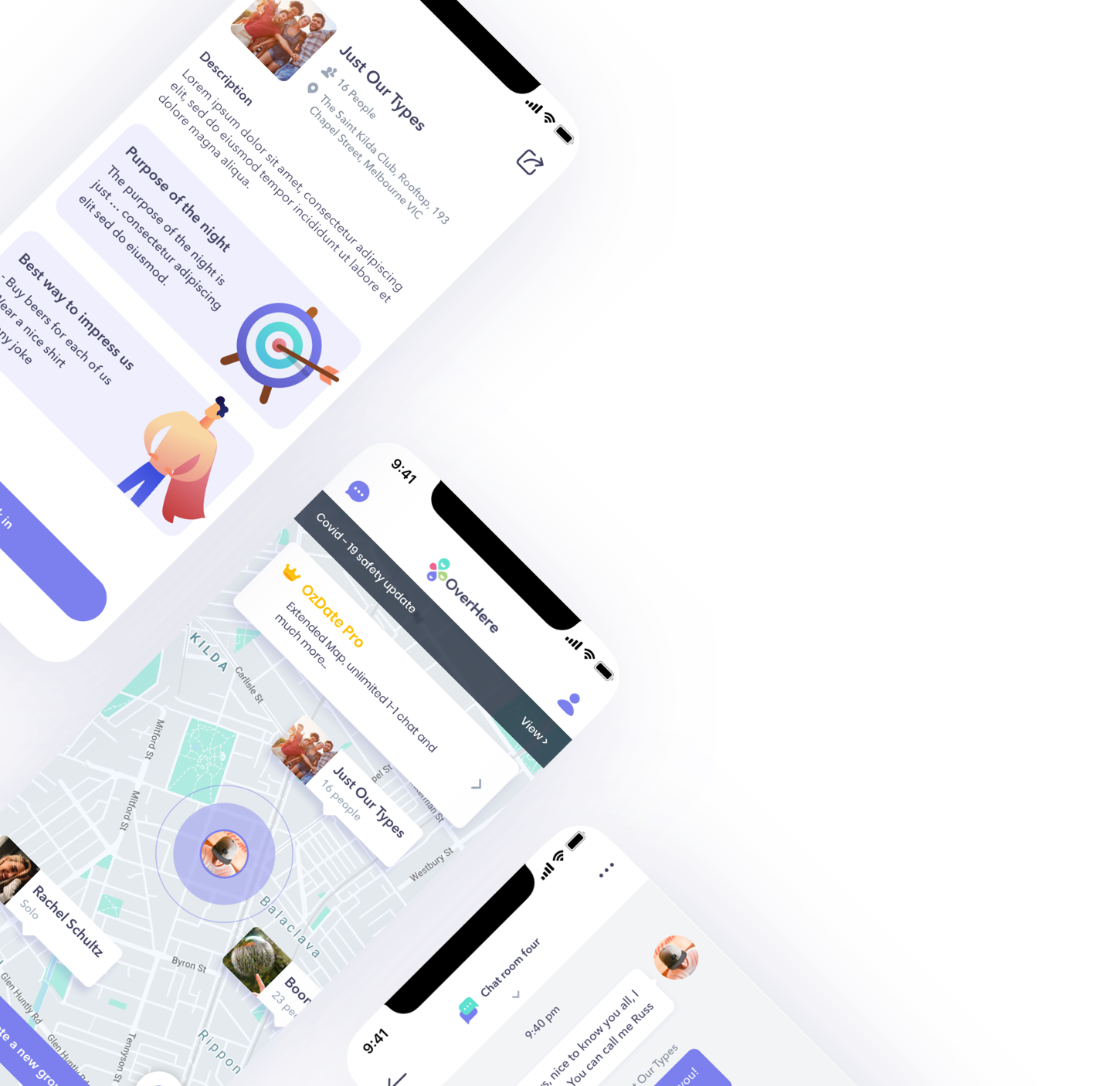 Provide a Just-in-Time / Real-Time Marketing platform for Venues
OverHere
can provide a "real-time marketing" solution to groups in the venues immediate area. Pulling groups of people into venues at the perfect time to maximise occupation of the venue and providing a competitive edge.
While this app is not restricted to venues, it can provide venues with a free tool to entertain their guests and paid marketing prior too, during and after event.
Disrupt the $3.5T Online Dating Industry
Could you imaging going out with a friend and for them to be on their phone. How rude!
The preferred method to meet an intimate partner is through friends
Group chat allows everyone to be involved during a social event
80.5% surveyed said they were always looking to expand their group of friends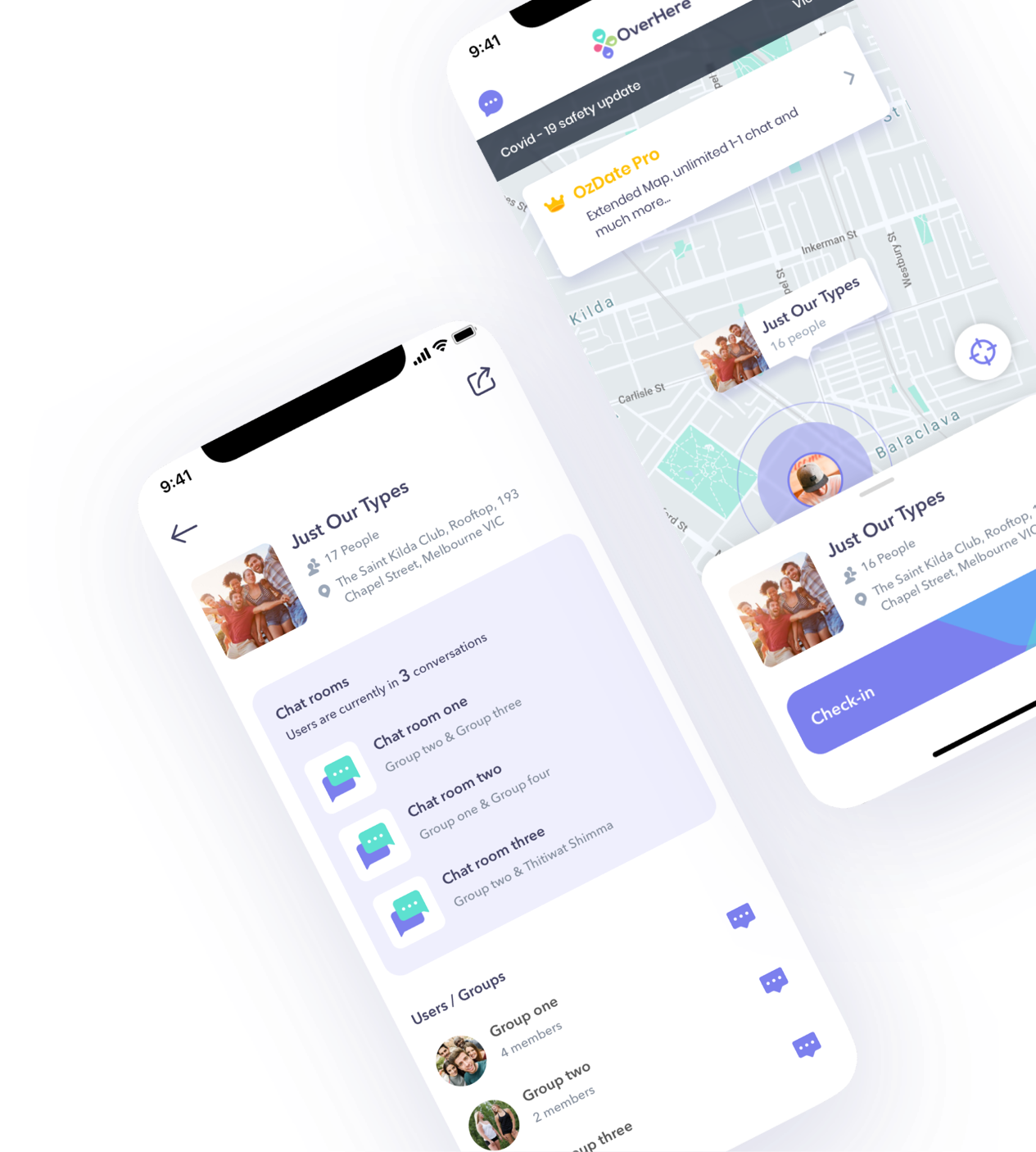 Subscriptions
Freemium with an upgrade to desirable features which is easily financially justifiable when compared to other forms of group entertainment.
Revenue in the Online Dating segment is projected to reach AU$50m and $3.5T Australia and Globally.
95% said that they spend more than $5 on entertainment everytime they go out with the majority spending $30-50 ($43%). Majority of people surveyed would socialise with friends at least weekly 65.9%
We are anticipating that OverHere will achieve 10% market penetration in Australian in the first 5 years, achieving a $5M revenue by FY2026/2027.
Bumble was valued at $1B in 2017 after 3 Years of operation. $66.15M Profit in 2019
Advertising
Our real-time advertising and our ability to attract groups of people to venues, will be a game changer. Initially, this functionality will be provided to venues for free to all for market research, in exchange for venues to marketing this app.
The bars, clubs, nightclubs, festivals and resorts sectors
annual revenue of $15B and $3Tin Australia and globally
forecast reduction by 16.7% in 2020-2021
marketing spend for venues to be in line with Australian averages of 12-20% of revenue
$1.8bn and 36bn opportunity of which a 10% market penetration could be anticipated by FY2026/27 ($18M and $36M})
JV / sponsorship with venue and events

Demonstrate value to the event organiser / venue owner and the user of the App.
Discount / free items for incentive to sign in to the app
Advertising through events will be supported through
Influencer marketing; and
Social Media Advertising
Event / Venue marketing aim is <2000 people
Targeting organisation with multiple venues
Targeting events that occur over multiple days
Targeting Resorts that are already know for being social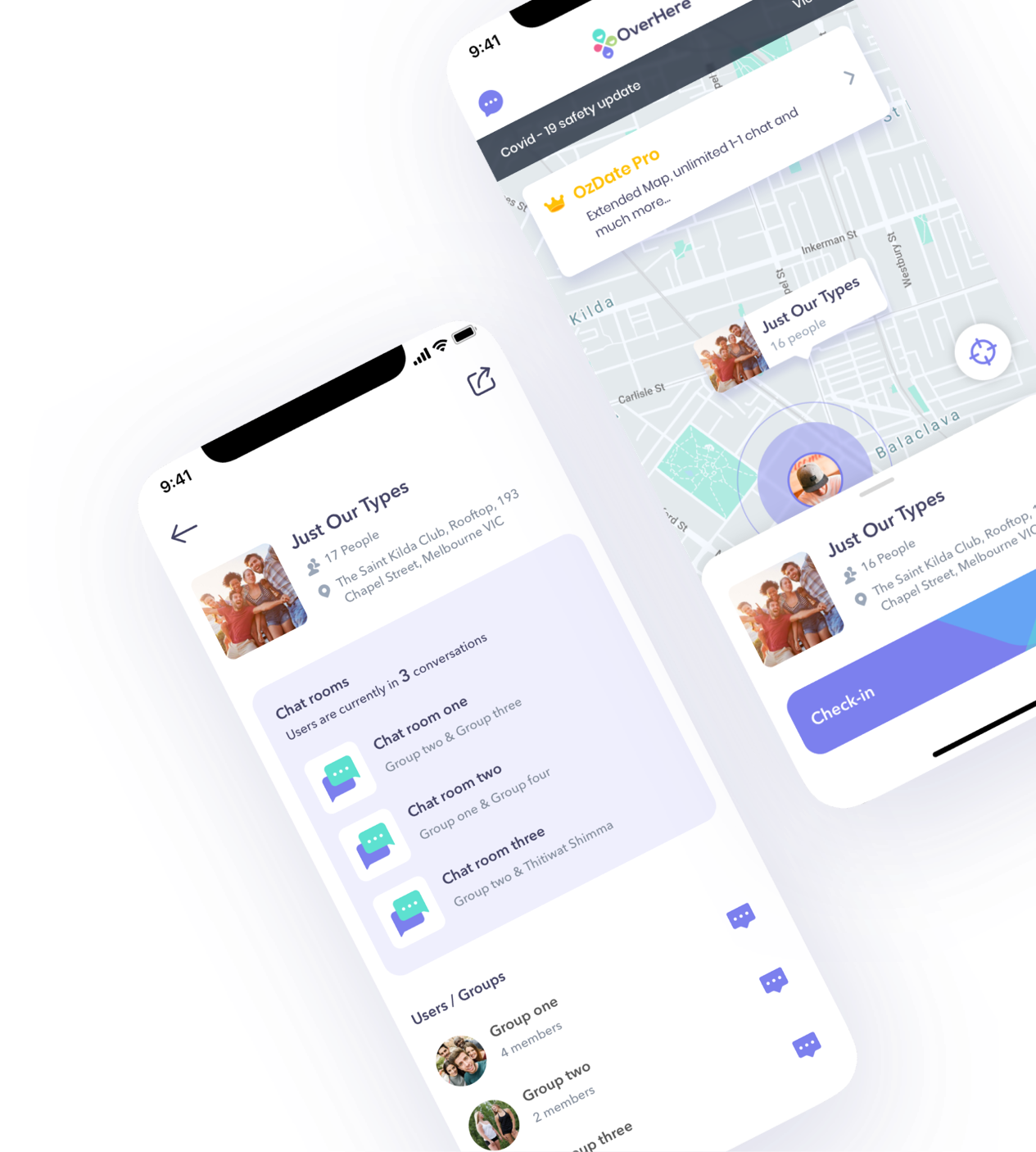 Achievements: Moving Forward Confidently
App submitted to the Appstore pending approval
Trademark "Overhere" submitted and waiting approval
Overhere PTY LTD Established
JV confirmed with Dashville (NSW Music Festival Operator)
Active search for JV partners to support the launch of the App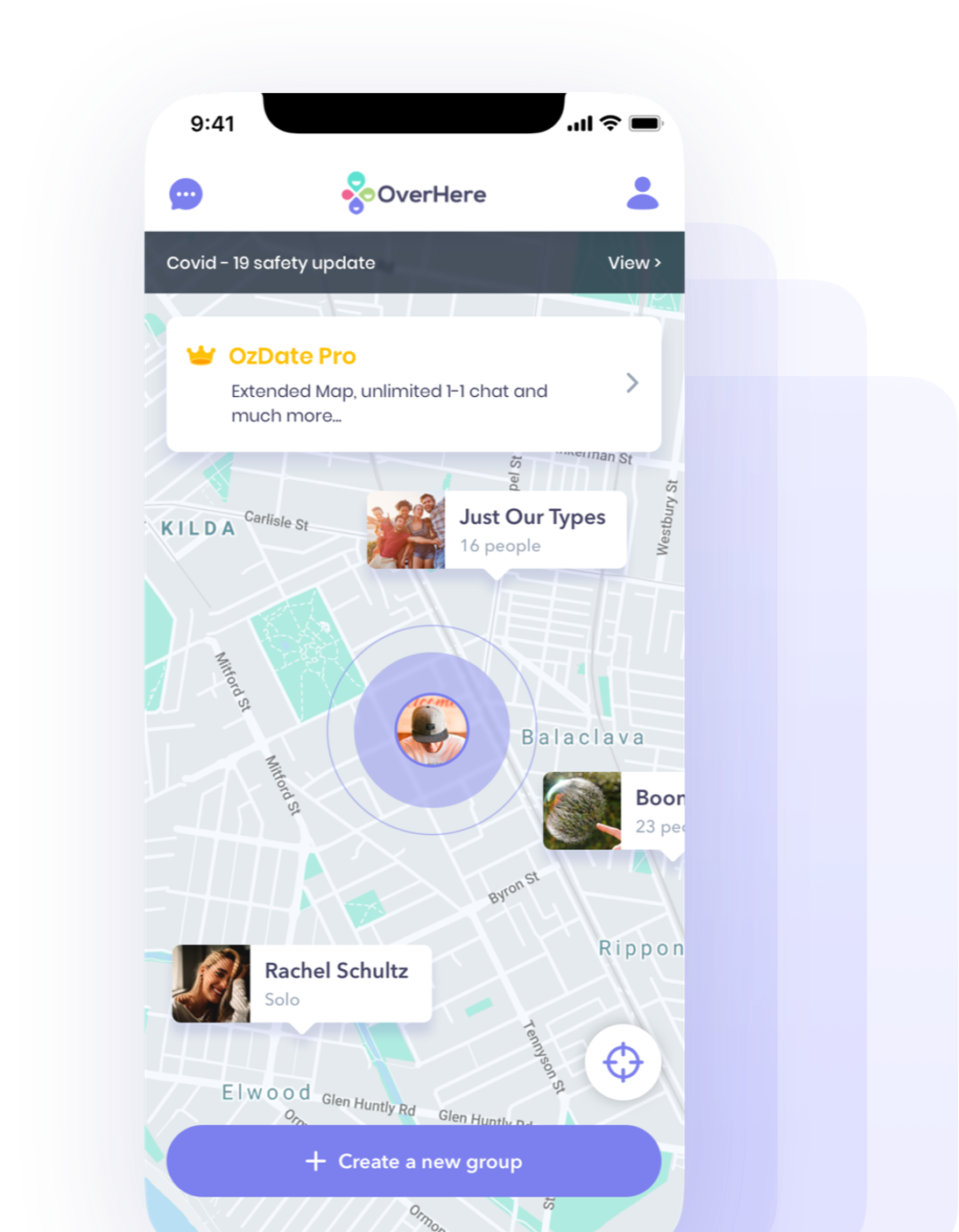 "When you hand good people possibilities, they do great things" - Biz Stone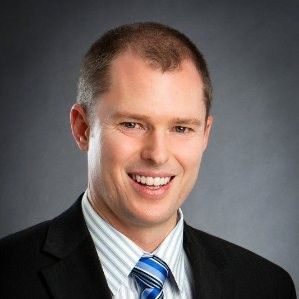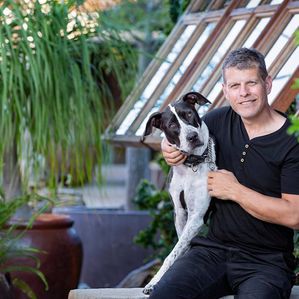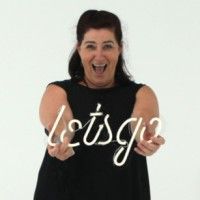 Jacinta Outlaw
Business Advisor Commercial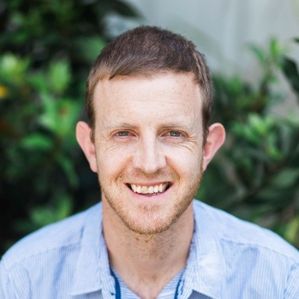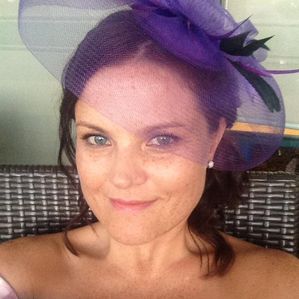 Sarah Ryan
Business Advisor End User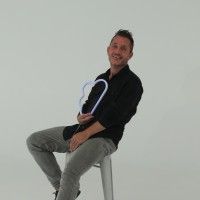 Paul Fellowes
Business Advisor Innovation
Our app will be the tool used for groups to connect; expanding existing friendships or networks. With our strength derived from the strength of our social connections, OverHere will be the game changer for people both professionally and personally.
We are looking to raise $250K to fund patent protection, further app enhancements and marketing in exchange for 20% equity in the business.