Networking with like-minded individuals feels like an uphill task, until NOW. The socially distant environment and barriers – created by COVID-19 – impacted our social connections and positive emotions, and we all craved friendships and social connectedness over the past year.
OverHere is a one-of-its-kind free app to connect, interact and mingle with like-minded groups and individuals in your proximity. Now you don't have to worry about approaching interesting people uninvited, getting rejected, and feeling awkward. This powerful app enables you to connect with a diverse group of people to expand your existing friendships or network, that too, while having fun with your old friends.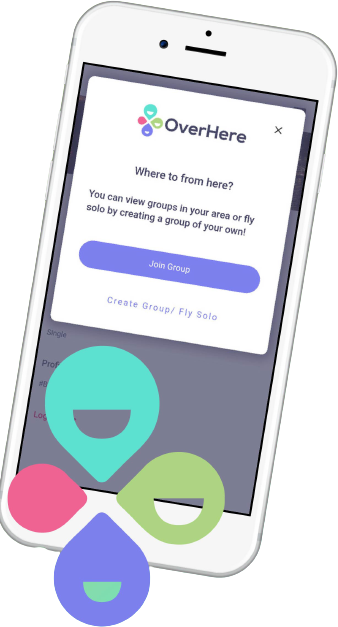 The app is accessible for everyone and caters to both your professional and personal needs. It bridges the gap between any social interactions; be it your special someone, future BFF, or a prospective client for your business. The benefits of OverHere are entwined in social connectedness, professional networking, and expanding friends' circle.
It's SIMPLE. Our home screen guides you about the active groups in your vicinity. You can view the details of the desired group, reach out to key individuals, start a conversation to connect, and finally, MEET UP!!
Here are some other top features that make OverHere stand out from the crowd:
Join real-time groups
One-on-one or group chats
Review profile to know people better and get subtle hints of their personality
Get updates and discounts for hotels and restaurants in your area
Added functionality with premium membership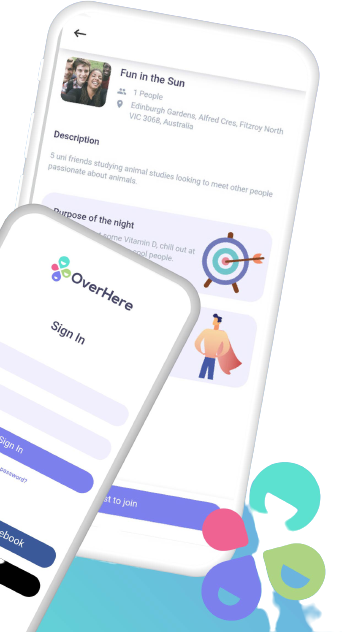 What's in it for the venues?
This app is a real-time marketing solution that provides venues with a free tool to entertain their guests – while marketing it – before or during the event. While COVID-19 made venues irrelevant, OverHere is a game-changer for them to boost their business by attracting groups of people at the exact time.
Download the free app NOW and enjoy this new technology of building a one-on-one relationship, exchanging ideas, and getting acquainted with business or personal partners in your proximity.